shibashi dvds and tapes contents
shibashi dvds and tapes contents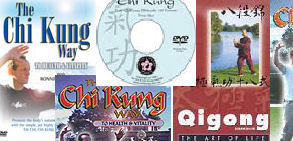 dvds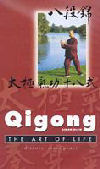 Qigong: The Art of Life
Qi gong video or DVD called Qigong the Art of Life includes instructions for Eight Pieces of Brocade - and Tai Chi Qigong Shibashi. Also includes Continuous Demonstration (practice) with music by Qigong Grand Master Jack Lim. This Australian company ships internationally. In the review pile!.
Buy directly from Simon's Australian shop
Or go to tai chi finders UK shop and search for Simon Blow

The Chi Kung Way DVD
With Ronnie Robinson
The DVD edition of this best-selling video not only includes clearly defined chapters allowing you to access the various moves with ease but also includes the eagerly awaited 2nd 18 Taiji Qigong Exercises as free bonus footage!
This DVD provides clear guidelines, detailed explanations practical advice on how best to practice.

DVD by Richard Farmer, UK founder of Rising Dragon Tai Chi. In the review pile
DVD by Richard Farmer, UK founder of Rising Dragon Tai Chi. In the review pile

18 Taiji Qigong
Colin Orr guides you through this easy to follow qigong pattern with clear language and shots of the moves from the front, side and rear.
The DVD menu allows you select each move should you want to revise.
top

Australian tai chi school
All regions DVDs of first and second sets of 18 shi ba shi postures. They also have what appears to be an excellent range of shi ba shi books.

tapes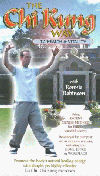 The Chi Kung Way to Health and Vitality With Ronnie Robinson. With individual postures explained and a variety of settings - and a lot of hints and tips for learning the 18 shibashi moves. Good stuff - we've had a quick look and liked it - its in the review pile!.. This is the old version - if you have a dvd player the new dvd has this + the second set in it!!
Soul Movement

a PAL format video and DVD by Richard Farmer, UK founder of Rising Dragon Tai Chi. In the review pile
others
Can't find any vcs at the moment